✈ What's up  ? And if we offered a motionless journey drawing three destinations to concoct a holiday but chic look. And at your fingertips ! An invitation escape fashion without jet lag. This week we dress is as if there was. With only the desire to excuse his dressing reboost with the color palette of the world. Chiche ?
I love shopping online. But I never buy without setting a monthly budget, usually spent two purchases on my favorite brands and primarily Forever21 Asos. Added to this is the discovery of new eshops unearthed by bloggers girlfriends. As you say it makes open windows ! It would be a shame to take cold. I did find it a few days ago, Shopstyle, a site that centralizes a hundred eshops trendy fashion. ShopStyle is a search engine specialized in fashion world. Under one umbrella, The site brings together brands and trendy boutiques. Articles easily comparable results with filters by designer, brand, product, price or color. A somme, it's a bit to optimize the shopping megastore. And discover new brands ! ❤
I dug and new fashion labels eshops I invite you to discover in my books chameleon traveler : Hurghada, Eleuthera et Chiang Mai.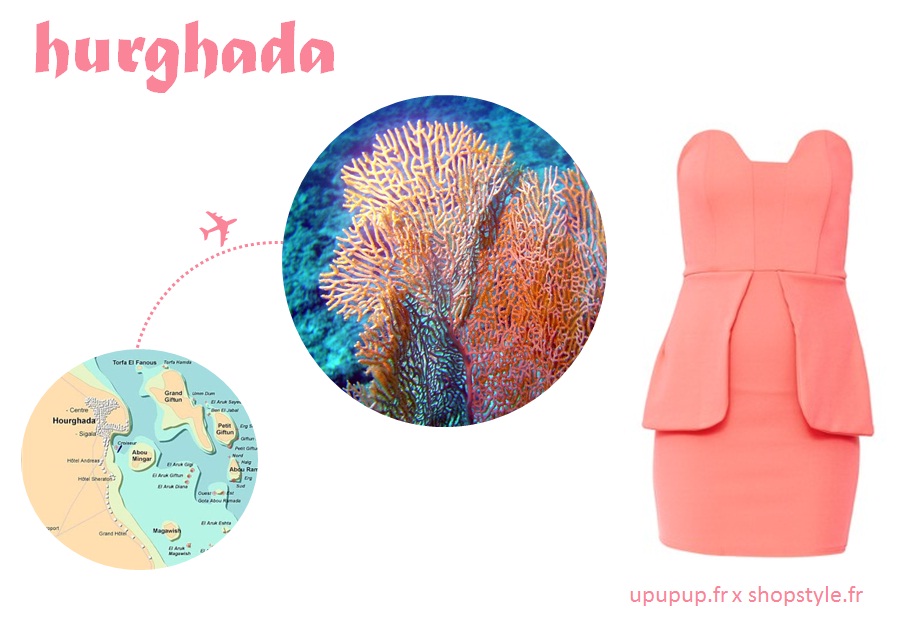 A diving located in Hurghada along the Red Sea in Egypt
★ A dress coral scuba spirit (eshop isme love label repéré sur shopstyle.fr)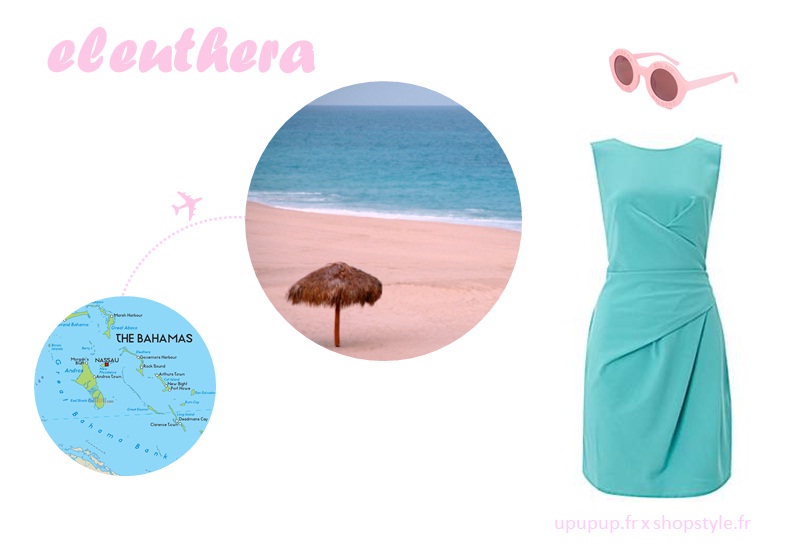 A cocktail feet in the characteristic pink sand island of Eleuthera in the Bahamas
★ A pretty blue dress with sunglasses retro sixties (wildfox brand glasses and Dorothy Perkins dress spotted on shopstyle.fr)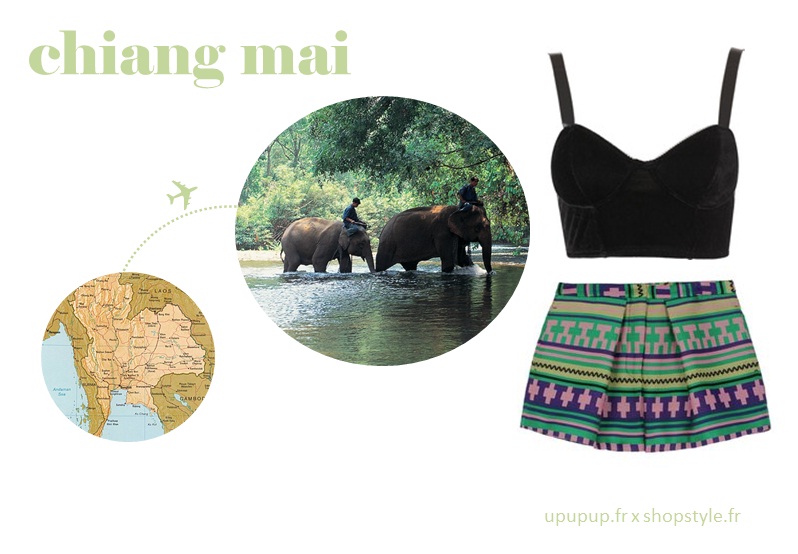 An elephant trek in the tropical jungle in Chiang Mai, Thailand
★ A short printed ethnic wear high waist (brassière Asos Motel et short the corners marque Msgm repéré aussi sur shopstyle.fr)
Bon surf et bon shopping !
Note to readers : items available on the day of the launch of article. It is likely that their success soientvictimes. Thank you for your understanding.