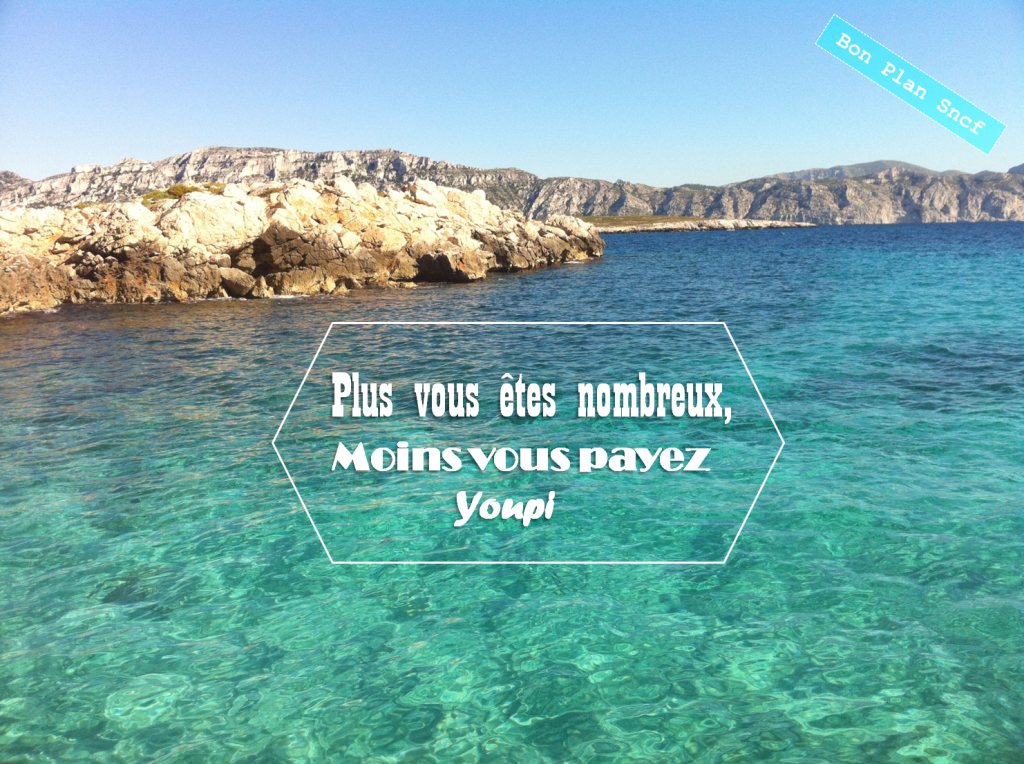 Rameutez your friends, remember your cousins. And tell them that traveling together, this is smart. Marseilles, Bordeaux, Lyon, regardless of the destination you are many more ..., less you pay ! This was, SNCF gives you the opportunity of traveling on a budget. This requires :
• Travel to several
– Go to 5, from 25 € / person
– Go to 4, From 30 € / person
– Go to 3, from 35 € / person
– Go to 2, from 40 € / person
• Buy your ticket between 31 July and 21 août 2012 for travel of 3 août au 3 SeptemAugust.
To enjoy the last rays of summer sun, It is in Marseilles that I like to recharge.
Poser mes bagages The old Cart, a seventeenth century old building that now houses a guest house, each of urban 6 rooms are invested in art. Enjoying lovely private terrace overlooking the old harbor. Then the next day, go to sea with Blue Escape departing from the red tip to swim in secret coves, inaccessible by foot.
And you ? Are you also looking for the blue sea or rather green pastures ?
Appointment without delay on www.sncf.com for the better plan.
Note that the offer is valid on journeys unmatched, 2nd in class some day and on some trains, on a selection of destinations in France, in limited places available at this price.