Discovered in 2010 à Berlin, I swear that since the summer Frozen Yogurt. The principle ? A frozen yoghurt 0% fat from which you can add "toppings". I recommend adding a handful of irresistible red fruit. (ma photo taken in London) And nothing else ! Otherwise the principle "low fat" is no longer ! Abounding in Barcelona, addresses are becoming scarce in Paris. Weather forces. So I decided to identify the distribution of spots in Paris.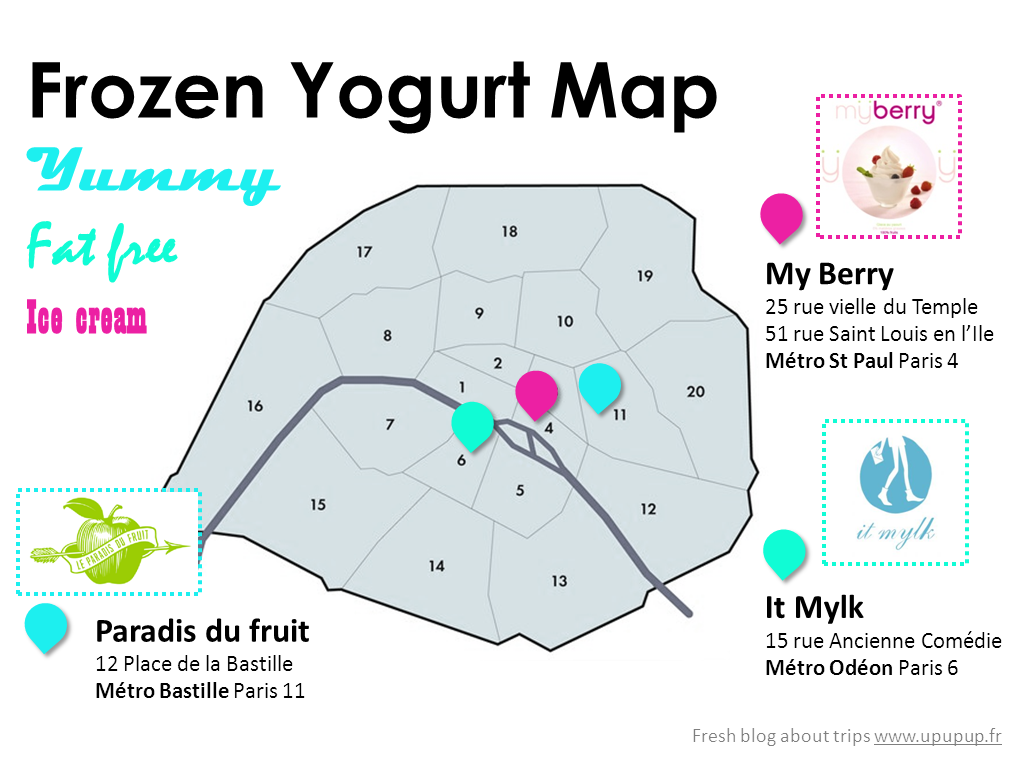 I invite you to discover two other addresses on the side of Montmartre (InIt Mylk) or Montparnasse (InFruit of Paradise).
Do you know other places to enjoy frozen yogurt in Paris ?