High hearts !
Summer time oblige. It's time to put his footwork to the test of the city. After announcing the winners of contest "Huile Divine Caudalie, I invite you to discover me through a shoot. Verdict sublimated legs which take many light.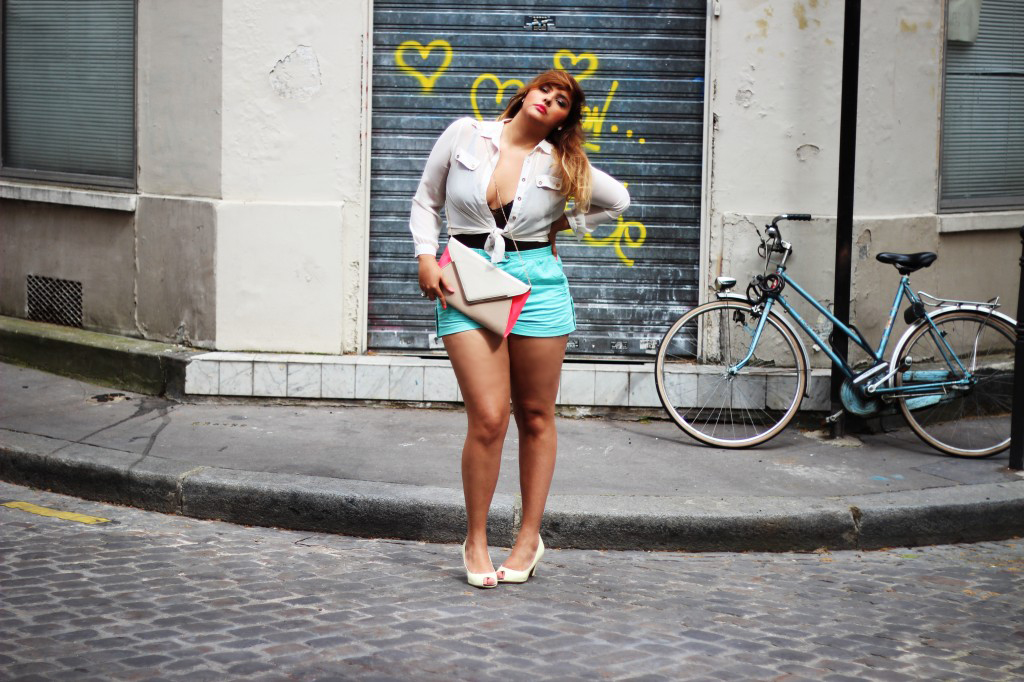 Wallet & Shoes & Short New Look (Link)

Sublimate his legs (without tights)
I do not know you, but I do not like to reveal my legs (above the knees) without tights.
This is a question of elegance.
Often opaque black in winter or winter peas. In the summertime, I opt for the pantyhose lightly browned.
Until then I think should be in the same situation…
So with the trend of high waisted shorts, not easy to take his legs not always prepared in the sun.
This is the first time I use a dry oil for my legs.
I usually use a cream for extra dry skin. That is to say !
A sunny weekend I told myself that I would proudly wear my high waisted shorts without tights.
What I liked
- Grapefruit scent that smells good holiday
- Pénère quickly, not a pain to apply
- Bottle refined
- The spray is generous enough.
=> To give you an idea, Redshank for a full 4 sprays will suffice.
Confession
- I makes a mess : ends of the hair, visage.J I even convinced "teddy bear" to put his coat to hydrate.
PS I am naturally dull skin. The oil is not self tanning.
The price
26 Euro pair here
So yes, I confirm the statements of the global Internet. Dry Oil This should be the must have summer 2012.
I never tested oil prodigious Nuxe to perform comparative. As a, I am willing to know your opinion !
More info on the site of Caudalie