What's up fresh trotters ?
Pour ce city food guide, I tested all alternatives for you to lavish brunches, the dishes too rich but also snacks that never fail way to make you the eye. Budget par Budget, discover my 8 tips for eating fresh, Light and tasty.
London you know. But in light version.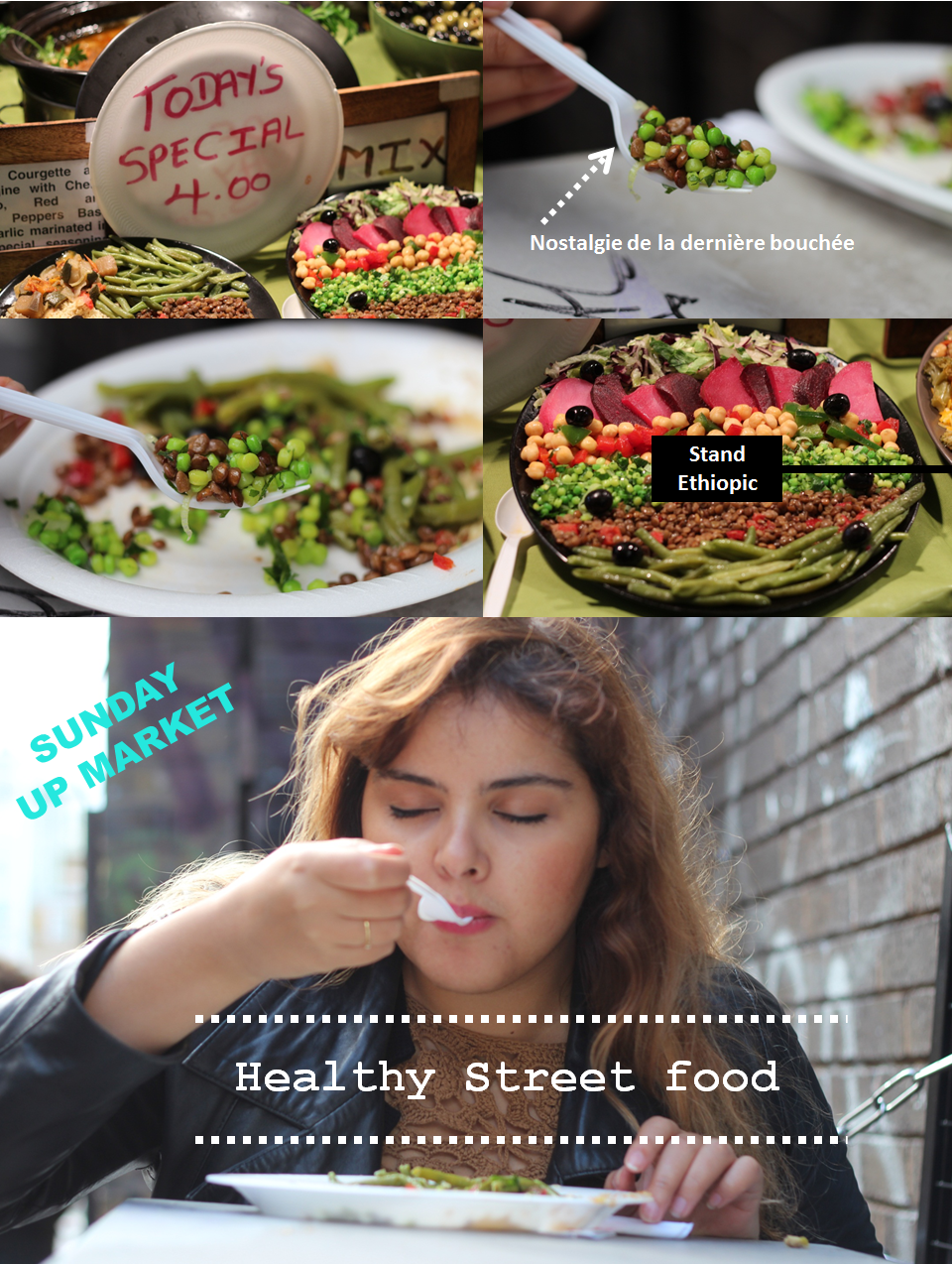 Back from London not too fat too furious 
Breakfast to concoct yourself
Budget >8 pounds / person
1. Buy fresh fruits in most subway stations
2. Fill up the yogurt 0% in M&S
Budget >12 pounds / person
3. Tester un fish & ships moins gras
(Vegetable oil, take Cod with boiled potatoes as an accompaniment)
Address : North Sea Fish restaurant not far from St Pancras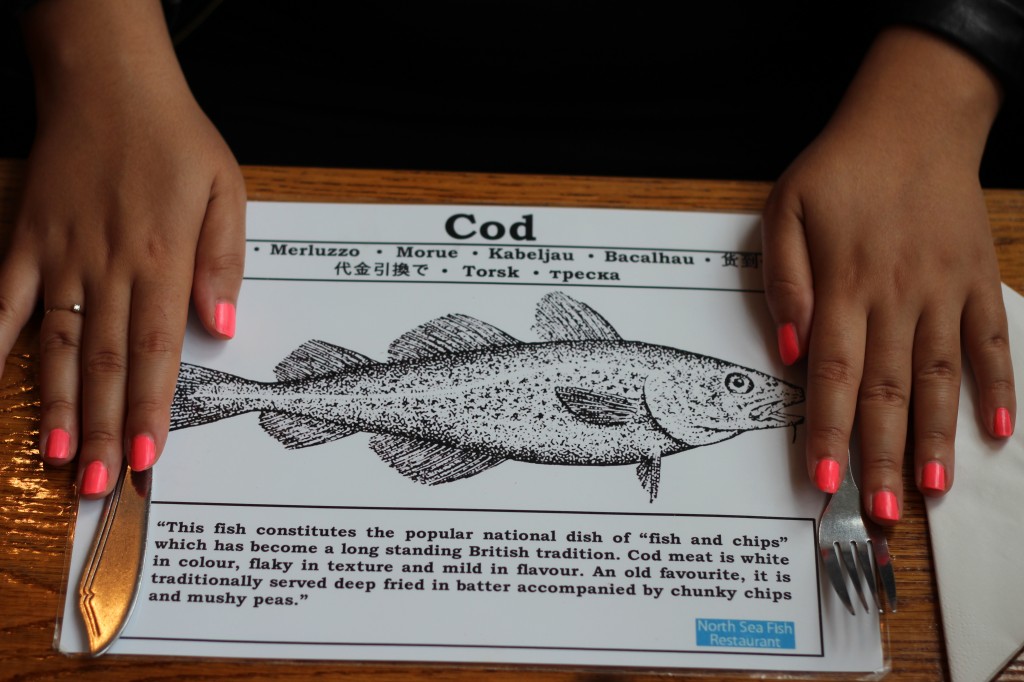 Budget >5 pounds / person
4. Antiquing on Sunday in Shoreditch and test street food
Address : Ethiopic stand in the covered market Sunday Up Market (Cf photo du haut)
Budget >5 pounds / person
5. Complex without succumbing to ice a Frozen Yogurt with berries
Address : Cafeteria at least 2 Flag Ship at Topshop on Oxford Street
6. Dying the next day with the same insolent indifference to a Frozen Yogurt with berries
❤ Address : FRAE Frozen Yogurt on the large terrace Boxpark (pop up mall) à Shoreditch❤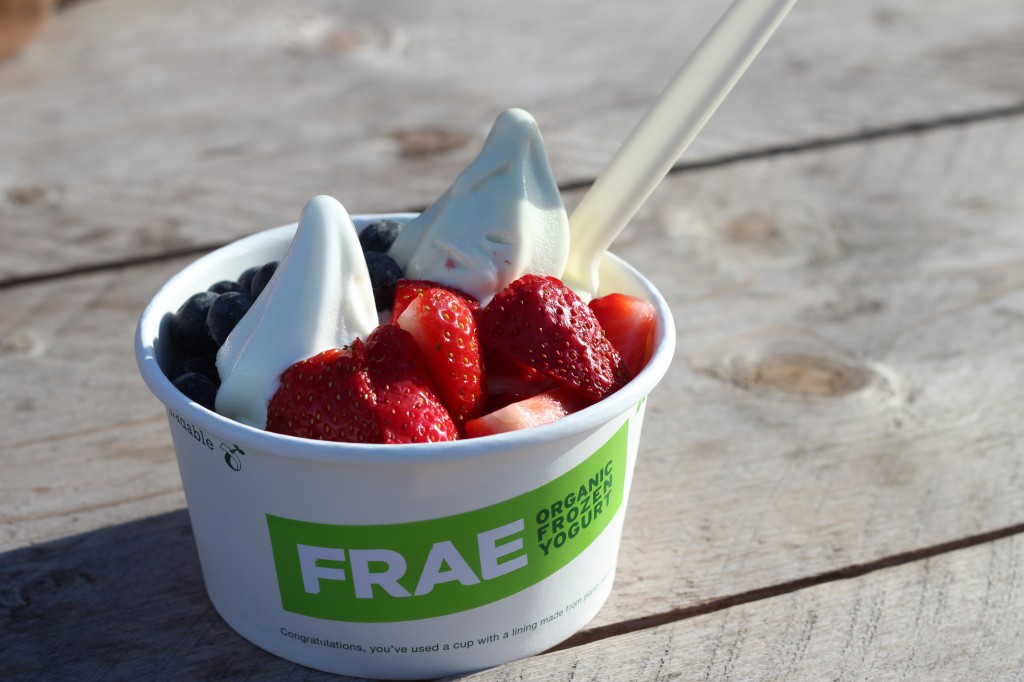 Budget >15 pounds / person
7. To offer a truce after a tiring day of shopping. Take the menu 300 kcal
❤ New Yorkers atmosphere in the restaurant overlooking the room below. Cuisine thai fusion.
Ambiance happy few, dishes to die for, I know Deco chic.
Address : Ping Pong restaurant in a street parallel to Oxford Street Soho 45 Great Marlborough Street  W1F 7JL❤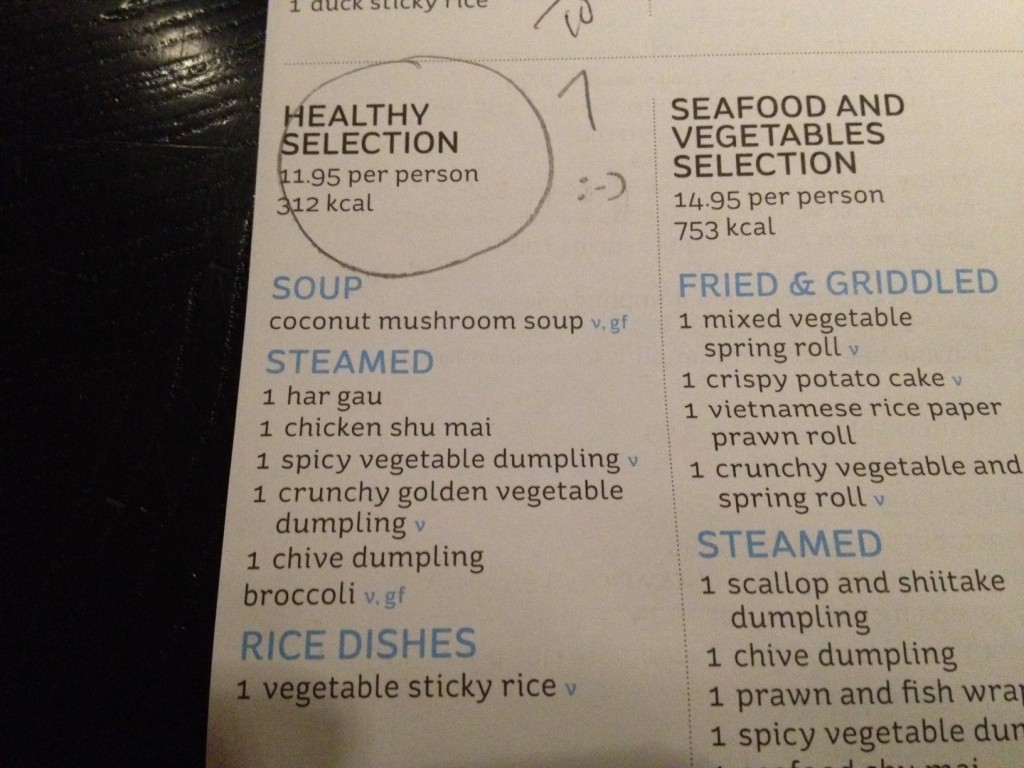 Budget >25 pounds / person
8. Slip away in an excellent Thai restaurant
Subdued lighting, service worthy of a great restaurant
Address :  Nagathe side of Kensington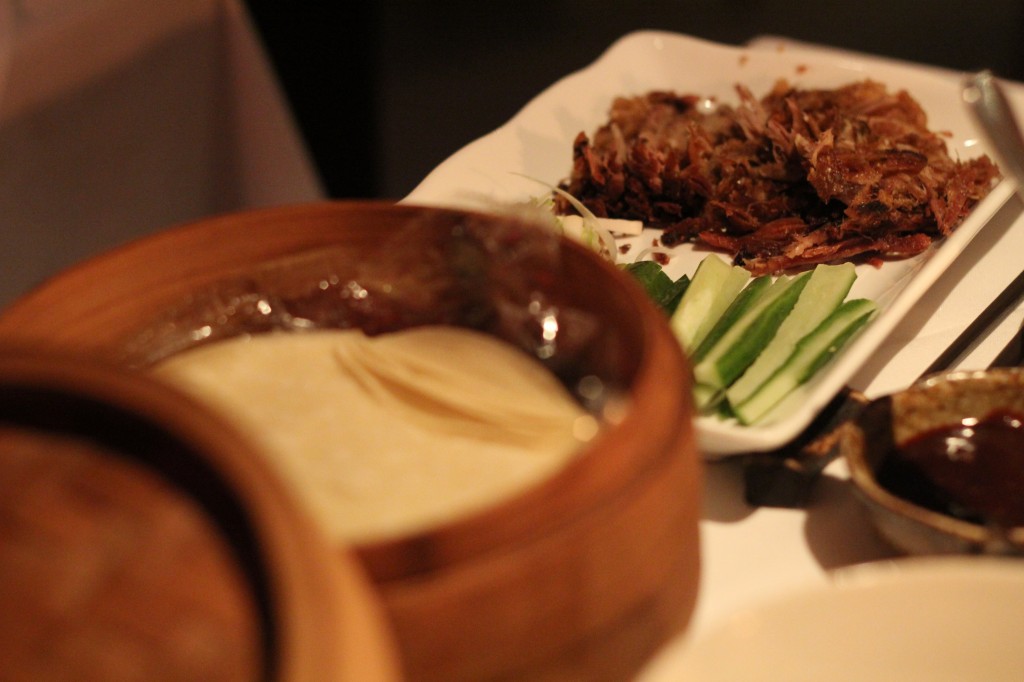 Here I hope that these tracks will help you fight against "burgermania" without depriving yourself of the best restaurants in London. :)
Sleeping in London
HouseTrip You can book a whole apartment for the price of a hotel.