Hip Hip mes Early Birds,
You know what ? The long awaited trip to Cape Verde is almost here. In just three days. I've always wanted to spin at the airport to celebrate the New Year. I like the idea that the world is available at the snap of coupettes. A minuit trente, So it will spin in a taxi towards Roissy to celebrate this first day of the year 2012 on the warm sand.
The average temperature in January is between 20 ° C and 25 ° C .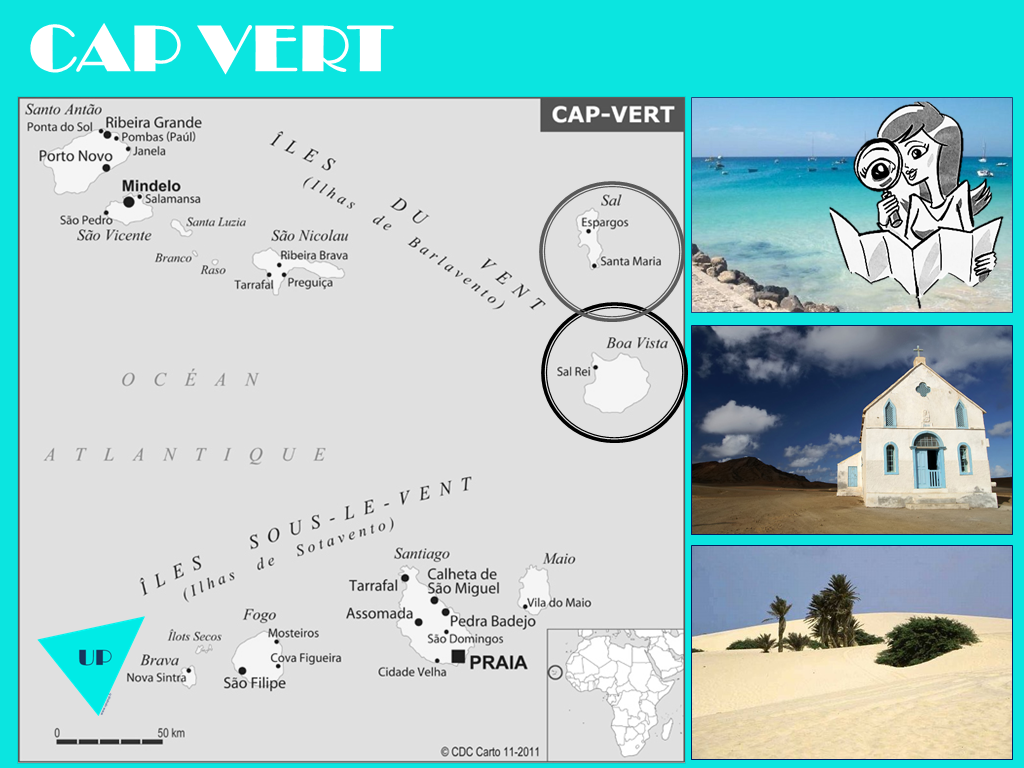 Click Click
Discover the island on foot Sal, cycling and underwater to him.
And boat on the island of Boa Vista perched on the dunes.
Zoom Zoom
Salt the island is the most touristy northern Cape Verde, probably because of its sublime beaches. Its extremely flat terrain, constantly caressed by the wind, looks like a lunar region.
Boa Vista is the island of dunes and morna, Tropical paradise, of singular beauty, where there is vast sandy, caressed all year round by the warm waters of a blue-green sea.
Find in January 2012 my photos, feedback and mini destination guides. Do not miss out by subscribing now RSS feed to blog ! :)