Nearly Sodermalm , SOFO district is the mecca of new talent and cutting-edge brands. "South of Folkungsgatan" is THE most fashionable district of Stockholm.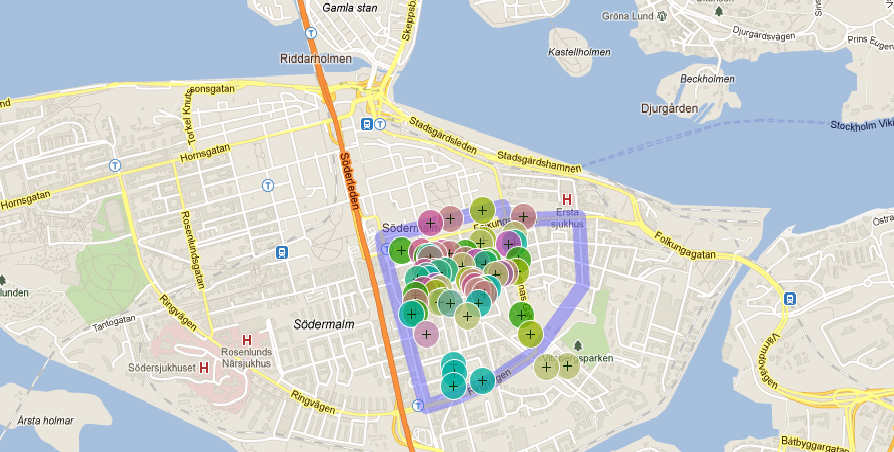 Mes  adresses shopping
A dive to unearth treasures nostalgic retro and vintage chic.
Beyond Retro Stockholm's largest representative of the British chpaine incomprable offers a choice of retro clothing.
144 Åsögatan
Vintage Silvetto years devoted to retro 1950
16-18 Malmgardsvagen
Lisa Larssons Shop microscopic pattern 1950/1970. This is where you find your pants disco Abba insipration.
48 Bondegarten Metro Medborgarplatsen
Judits Second Hand  Female clothes vintage couture 1960/1970
75 Hornsgatan Metro Zinkensdamm
And for Dandies, appointment at 65 Horn Gate. Judits Herr offers men jeans Acne, vintage hats and other Italian loafers.
Tjallamalla The place to be to find new brands unknown in Paris
47 Bond gate Metro Medbrgarplatsen
Shops close much earlier than in Paris and impossible to negotiate small shop or large sign, closing time is 18h/19h last carat.
Good plan
The SoFo Nights held the last Thursday of the month. Most shops stay open until 21 and accueillentconcerts and shows, of DJ sets and fashion shows.
Under Swedish fashion capital, Stockholm is home to most major shopping and teaches promising young designers. Among blue chip stocks, Anna Holt Leaves, J Lindeberg et Filippa K.