All 4 to 6 weeks, I packed his bags for a city trip in Europe. These weekends are intense because the very early morning departure are always Saturday morning. Paris, Rome, Barcelona, Stockholm, Berlin, London, Cagliari, Malaga, Casablanca … Still the same motions. A small hand luggage with its transparent package to nest serum, hand cream, deodorant ball,concealer and cream days. In this format worthy of a pollypocket, is optimal profitability ! So we forget the shower products. Your hotel will offer the. And for the little room is left, Aboard his makeup minimal association. When the city is still asleep, to 4:30 am,the clock is painful. Although the joy of going on site is greater. This is the beginning of a long struggle against the vagaries of transport to be on time at the airport. Sleepy eyes and mine 5am. And 5 a figure it is never very attractive. Overtaken by the contingencies of the journey, direction le check-in, temptations more or less fatty and sugary on board. Installation, take-off, landing gear. By the way,when is what relaxes ?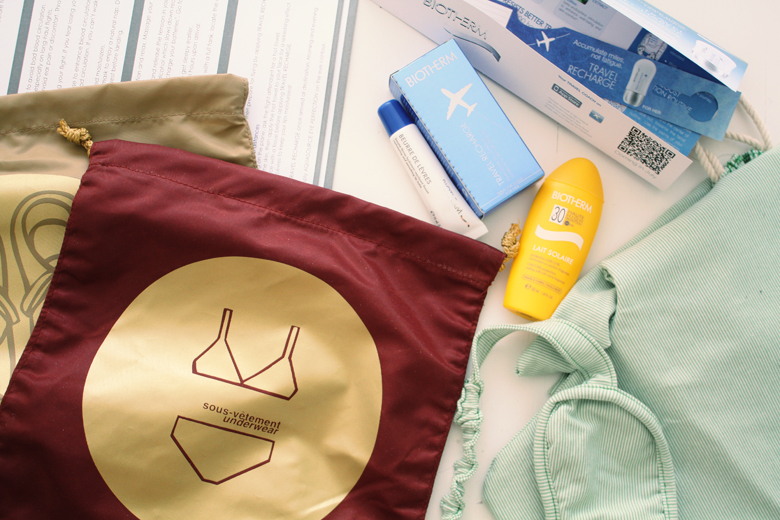 Friend to friend with air conditioning and barometric depression
Sailing above the clouds is not without consequences for our physical fitness and well being of our skin. Already under strain in the city, between pollution and water calcairisée… Understanding the origin of sensation, or stiffness of dehydration of the skin can predict the best course of action. A sitting position generates discomfort and stiffness of blood flow problem if it is extended. The adverse effects of barometric depression are reduced by pressurization of the device. The air taken from outside is injected into the cabin. These pressure variations are sometimes painful descent : sinus pain or ear, sensation of plugged ear. According to wikipedia, air taken from outside for compressors to cool the cabin is always very dry (humidity around 10%). This drought is really uncomfortable for the skin …
How to travel in the best conditions before, during and after the flight ?
Latest applications in the family travel, Travel coach is a free application to travel with sérennité. (iphone not android at the moment). At the initiative of this application ? Biotherm. The specialist beauty has partnered with the expertise of the pilots and flight attendants of various airlines. The application is organized into four sections : My flight (starts your fly here), My traveller book (mappping : level, list, trips), Travel expertise (food&drink, comfort&well-being,skincare, fight jet lag, be organised, travel relax massages, travel rebooste massages), Travel recharge (range of products for). Want to accumulate miles with no signs of fatigue ? Download is maintenant, before your next trip, to keep this advice in hand.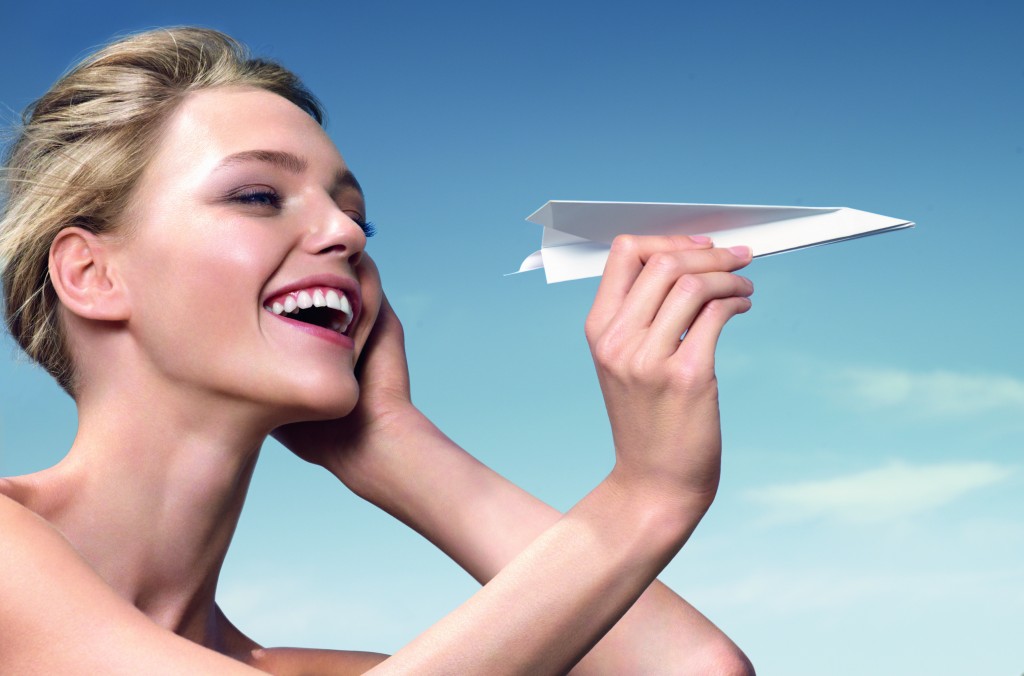 Here is 15 tips to learn how to fly !
Before the flight
1. Create an alarm on your application traveler coach for each of your flights
2. Print the tickets and collect the passport and other documents required in a travel pouch
3. Dress comfortably and bring a water bottle with you on board
4. Use a moisturizing serum under your day cream for maximum protection
5. Apply deodorant ball to avoid feeling uncomfortable with your neighbor
During the flight
6.Not inevitable for long legs in economy class, the seats are more comfortable in the wings of the aircraft.
7. Wear stockings during long haul contensions more than 4 hours to get up and think when it's allowed
8.Hydrate frequently, Avoid soft drinks and coffee. Forget mignonettes on board. :)
9.Take a look at the application during the flight (mode of air travel) to adopt the actions massages
10. At the landing gear, remember to chew gum or yawn (less effective)
After the flight
11. A jet of hot water on the legs and a bath to activate blood circulation
12. Apply a cream biotherm for hands and face especially designed for travelers
13. Keep your feet slightly elevated during 30 minutes
15. Challenge the feelings of jet lag by eating local times, exposing yourself to sunlight as possible to adjust your body clock
Bonus. For those who go diving, do it at least 24 hours before your flight back.
Not yet discovered the benefits of Travel Recharge ? Find the duty free store at airports or on some airlines. Also findBiotherm HommeetBiotherm Womenfacebook and twitter@biothermINTL !
And you, what are your secrets to travel zen ? In the next issue traveler guide : Tips and advice to fight against fear of flying !